Are you a consultant and want to show off your company's polish to its clients? Or maybe you've got a little company pride.
In any case, here's how you can customize your meeting minute emails.
1. Run your meeting as normal
2. When the meeting's over, click the End Meeting button in the lower right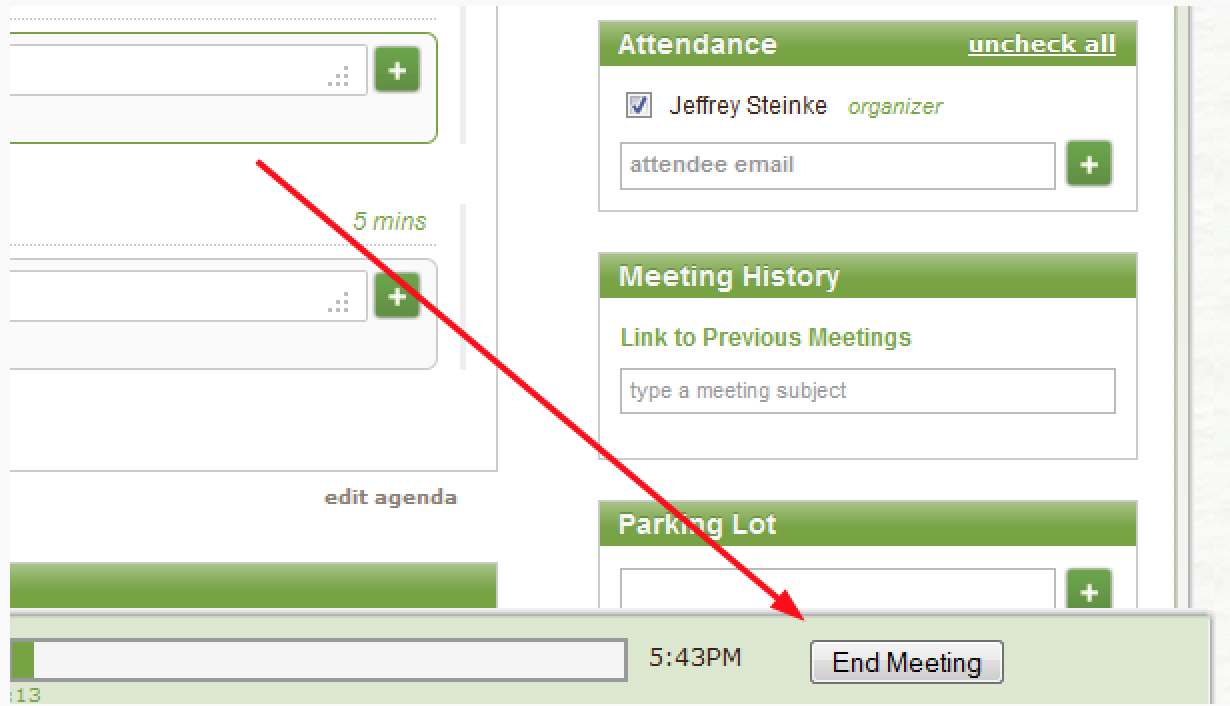 3. From the meeting closeout window, click show customizations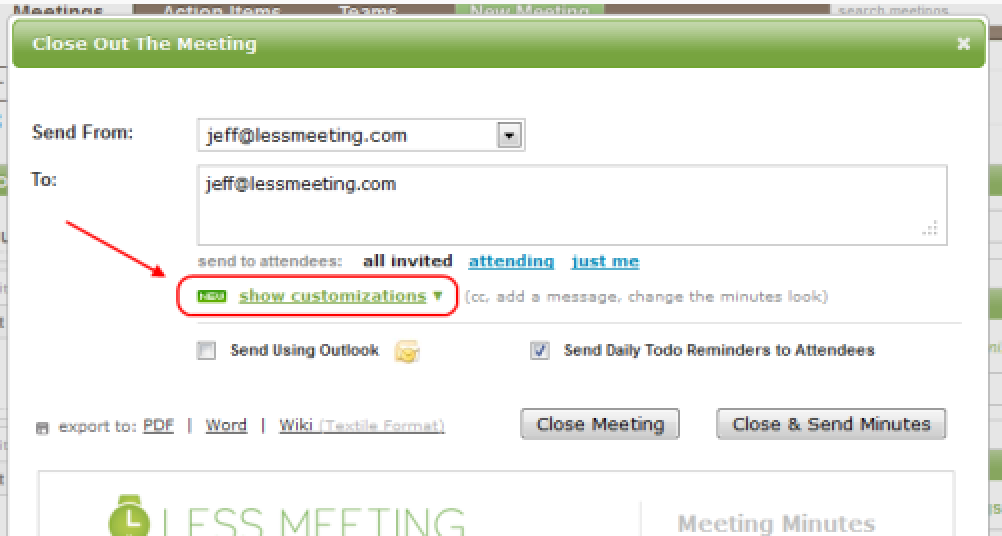 4. From here, spruce up your minutes with your company's logo and colors.

Bonus tip: Get fancy and lookup the official Hex color code of your organization to go in the Header Color.
5. And you're now ready to go.
A couple final notes:
Don't worry, this setting will be saved so that you won't have to set it every time you have a meeting
Others within your organization can easily use your template too. All they have to do is click the use shared look option below the header color section