Did you receive the following error attempting to install the Less Meeting Outlook plugin?
Name: LessMeeting Outlook Client
From: http://lessmtg.blob.core.windows.net/plugin/LessMeeting.OutlookClient.vsto (or  http://a1.lessmeeting.com/plugin/LessMeeting.OutlookClient.vsto)
Customized functionality in this application will not work because the certificate used to sign the deployment manifest for LessMeeting Outlook Client or its location is not trusted. Contact your administrator for further assistance.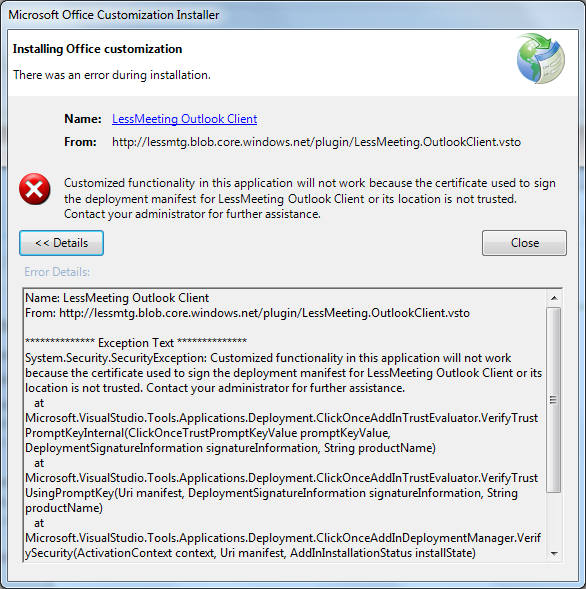 If you've received this error you'll need to apply changes to your Windows registry settings. Please contact us and we will walk you through this. If needed we can work with your system administrator to complete this.