Want to buy a solo license? Simply enter "0" in the Team Packs box and you'll see the update applied.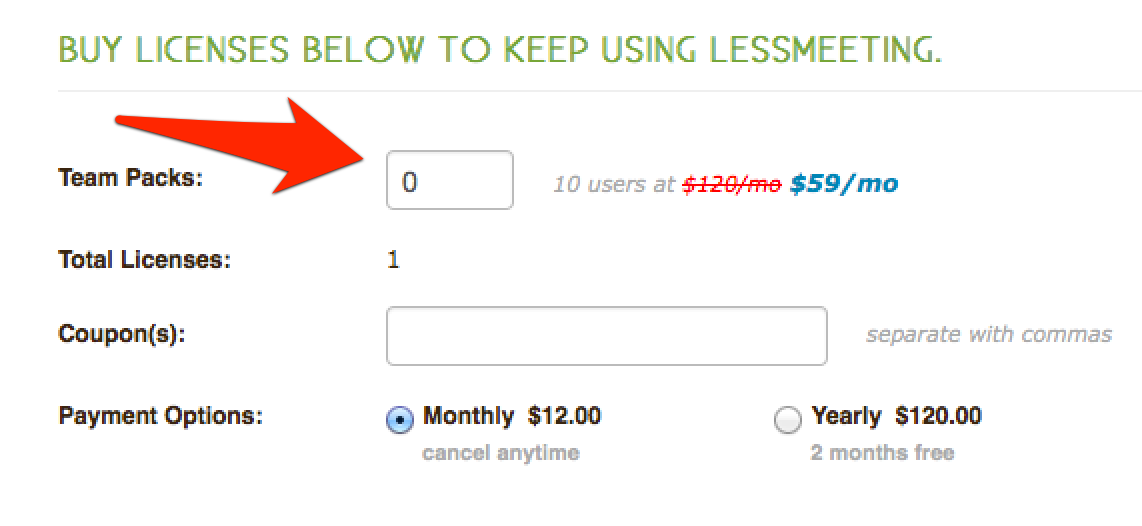 Before you do consider this first - we've found that customers with 5 or more team members using Less Meeting:
Report an overall higher level of satisfaction,
Take notes more often, resulting in a greater amount of content to share,
and use Less Meeting more often.
We promise that we're not trying to be pushy salesmen, just trying to help you have the best experience possible.
(And after all, wouldn't it be nice for someone else take all the notes for a change?)